Twitter Management Services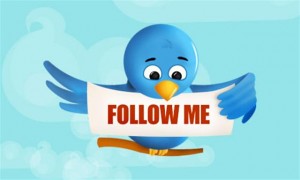 Tweet Tweet Tweet from the over 175,000,000 users of Twitter.  Some of those millions of Twitter users are from your area that are you customers and are actually your potential customers. Our social management Twitter services can help you connect with the twitter users in your area from both following your customer base and getting you new customers.  We will tweet for you on a daily basis.
Here is what our Twitter management service can do for you:
Consult to develop the Twitter master plan (including ideas on what you can do increase your business)
Start a Twitter account including a background design (if you need this)
Follow people in your customer base per day (some will intern follow you back)
Tweet messages  – upto 7 days a week.
Website linking
Possible monthly reports
Have in combination of our Facebook Marketing and Linkedin Marketing services
Twitter Management Price
Prices start based on your needs. We will help develop a plan  that fits your budget and needs.
Give us a call or email with questions.  You will need to do the same if you want to get started.
We will give you a price quote within 24 hours!
See example packages here.